Celsius has secured the backend pricing of crypto-assets using Chainlink, which is considered a major leap in CeFi "decentralization."
As stated in the update from Celsius:
"In one of the most ambitious moves towards decentralization, Celsius is now leveraging the industry-leading Chainlink Price Feeds to increase reliability of price feed for our backend systems."
As noted in the announcement, the deeper integration with Chainlink involves "the use and sponsorship" of more than 90 "decentralized" price feeds, making it one of the "first times" a CeFi or centralized finance platform is "issuing loans to users based on a fully decentralized and transparent pricing mechanism."
The Celsius team explained that they chose Chainlink to help with facilitating their move towards decentralization since its Price Feeds are "thoroughly" time-tested in production, "successfully securing tens of billions of dollars in value through even the most extreme market volatility."
Chainlink Price Feeds deliver "high-quality" data on all platform assets and are "backed by robust infrastructure that has proven to be highly resilient during unexpected events, such as top cryptocurrency exchanges experiencing downtime, flash crashes, and data manipulation attacks," the announcement noted.
This is one of the "many steps" Celsius intends to take towards achieving "decentralization," the company claims. The result of the integration is "a seamless union" between CeFi and DeFi — as Celsius continues to offer a great customer experience for accessing "low-cost" loans while earning high yield.
Meanwhile, Chainlink will be decentralizing a key part of the Celsius backend system "to bring unprecedented guarantees around fair and transparent pricing of crypto assets," the release confirmed.
As mentioned in the update, Celsius is a cryptocurrency lending platform that's accessible through a mobile app that allows users to generate weekly returns on their digital asset holdings.
As previously reported, Celsius says its goal is to "bring unparalleled access to fair, rewarding financial services to a global audience and provide the best opportunity for our users to earn consistent rewards or receive dollars without having to cash out their cryptocurrency holdings."
Cryptocurrency holders are able to transfer their coins to their Celsius account and begin earning rewards or borrow USD/stablecoins against it "with low rates." Celsius supports major virtual currencies, along with an assortment of stablecoins.
Celsius reports more than $15.6 billion in community asset holdings and has "paid out yield of over $340 million to users in the past 12 months."
As its platform continues to scale alongside the "flourishing" new crypto economy, they need to ensure that the accompanying infrastructure powering their app scales "in its security to meet the demands of our growing user base."
As stated in the announcement:
"We at Celsius are very mindful of the critical importance of having accurate, up-to-date, and manipulation-resistant price data when performing various borrowing and lending operations."
The upgrade to Chainlink Price Feeds will aim to decentralize the platform while making their  price data "more robust during market volatility or centralized infrastructure failures."
As noted in the release:
"Celsius will reference Chainlink Price Feeds every time a user supplies collateral to obtain a loan, effectively determining their borrowing rate. We are also actively exploring the use of Chainlink Price Feeds within our liquidation mechanism."
Some of the key features of Chainlink Price Feeds that "make them reliable enough to be used within a high-value CeFi platform " such as Celsius are as follows:
Market Coverage — Chainlink Price Feeds "source data from numerous premium data aggregators, leading to price data that's aggregated from hundreds of exchanges, weighted by volume, and cleaned from outliers and wash trading." Chainlink's data aggregation model "mitigates situations where a single or small set of exchanges report inaccurate prices or experience manipulation."
Low Deviation Updates — By using the Chainlink Price Feeds "running on Polygon, we have access to low deviation price updates at minimal costs, meaning the price data is precise, consistently up to date, and reflective of current market conditions."
Robust Infrastructure — Chainlink Price Feeds "utilize decentralized networks of professional node operators run by leading blockchain DevOps teams and traditional enterprises with a strong track record of uptime during market volatility."
Transparent Monitoring — Chainlink "provides a robust reputation framework and set of on-chain monitoring tools that allow users to independently verify the historical and real-time performance of price feeds."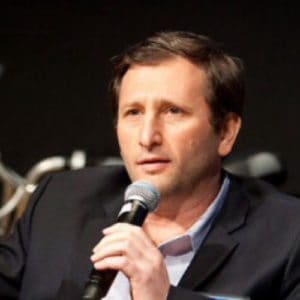 Alex Mashinsky, CEO of Celsius, remarked:
"We're excited to deepen our integration with Chainlink, bringing newfound decentralization and transparency to the CeFi space. Users will now rely directly on Chainlink Price Feeds to determine the size of collateral they provide when borrowing through Celsius, the first step in a deeper backend integration of Chainlink and Celsius."
Alex added that Chainlink Price Feeds have "demonstrated industry-leading data quality and infrastructure, helping Celsius evolve to meet the growing global demand for crypto loans."
For more details on this announcement, check here.