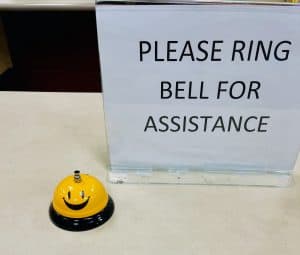 On Wednesday, August 4, 2021, Lattice Exchange, a decentralized finance (DeFi) platform that connects all blockchain or DLT networks and enables users to transfer cryptocurrency in a seamless manner between each other, introduced the Lattice Launchpad, which is described as a "one-stop" shop for blockchain entrepreneurs "to take their business to the next level."
The Lattice Exchange, which is governed by the $LTX token, will soon be migrating to Constellation's "near feeless" and "infinitely" scalable Hypergraph Network.
This should help with "drastically" reducing the high fees that are quite common on the Ethereum network. As mentioned in an update shared with CI, the Launchpad further serves as an "essential step" for other initiatives developing solutions on the Hypergraph's "secure" communications protocol (HGTP), including those that are being incubated by Constellation, along with participants in the Constellation Flight Program cohort (launched in late July of this year).
As noted in the announcement, Lattice Launchpad welcomes token projects "based on alternative networks as well as on L_0 state channels, the token standard of Constellation Network,  which tap into Hypergraph's infinitely scalable DAG architecture."
As explained in the release, State channels are "serverless" and run in a "distributed, decentralized way, making them faster, more versatile and more scalable than Ethereum smart contracts."
The Launchpad is considered a "revolutionary" and democratic platform which offers a complete ecosystem for digital entrepreneurs "to list a project for funding, connect with cryptocurrency communities, all the while enabling anyone to participate in backing new projects by using the $LTX token to secure an allocation."
Here are some of the main features of the platform:
Transparency is achieved by "using smart contracts that are stored on-chain, and allocations are visible to everyone."
Consistent smart contract auditing on versions "to prevent 'backdoors' into a project's allocation."
Holders of Lattice's $LTX token will "be able to submit their $LTX tokens, called staking, to secure a spot in a listed project's private pre-sale."
In addition to staking $LTX to "secure a spot in the private pre-sale, the community of $LTX holders democratically govern the onboarding and listing of projects, as well as its development through the governance platform."
Funding is "ultimately done using ETH or stablecoins (USDC/USDT)."
Launchpad project tokens are "distributed democratically, rather than just to a handful of participants, allowing for sustainable and organic growth."
Integrated KYC/AML solution "through Veriff." Customizable "depending on project jurisdiction and needs."
You can learn more about the Lattice Launchpad here.
First Project Listing: Meet Alkimi Exchange
The first project to be listed and funded on the Launchpad is Alkimi Exchange, which will "officially unlock its staking allocations on Lattice Launchpad today, August 11, 2021 at 19:45PM UTC."
As noted in the announcement:
"Alkimi Exchange began working with Constellation's incubation team in March 2021 with the goal of disrupting the now $340B antiquated digital advertising industry. As a result, Alikimi is building the first decentralized ad exchange on top of Constellation's Hypergraph, leveraging the network's scalability, speed and low transaction fees. Alkimi will use $ADS to reward users, publishers and advertisers for participating in the advertising exchange."
As mentioned in the update, users of the Lattice Exchange that hold the $LTX token will "be able to use the token on the Lattice LaunchPad to reserve an allocation of Alkimi's $ADS token in their private pre-sale."
Ben Putley, CEO of Alkimi Exchange, remarked:
"We have been searching for a feeless, high speed, and infinitely scalable solution to host the digital advertising auction on the blockchain, and Constellation's Hypergraph makes this possible."
Ben added:
"As the first project incubated by Constellation, the decision to launch via Lattice was aL straightforward one to make as we wouldn't be in this position without the Constellation community. We are building an ecosystem built on transparency, efficiency and fairness all of which are key parts of Lattice's vision"